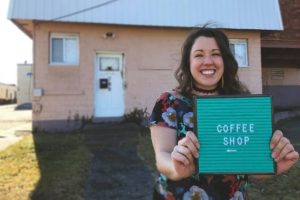 Coffee lovers in Ferndale will have a new spot to look forward to as Drifter Coffee plans to set roots in Ferndale.
As Eater Detroit reports, the popular mobile coffee trailer plans to take over a 1,600 square-foot location at 780 Woodward Heights. Drifter Coffee founder Alleah Webb picked the Iron Ridge District location due to availability and close proximity to her home.
"It seemed like it was a really good opportunity and I live just around the corner so that was a plus," Webb told Eater.
Five/Eighths Architecture will design the two-story space which includes year-round seating and a designated area for Drifter's coffee roasting program. Construction will start on March 1 and expected to finish in late May or early June.
We'll save you a seat.